In an episode of Big Bang, Sheldon, in a feud with Penny, gets her underwear (left unattended in the laundry room) onto nearby telephone wires.
Got me wondering: it's been donkeys years since I've
seen
any telephone wires in any country. Do they still have them anywhere in the Western world?
BTW, I remember a comment in a periodical: originally when telephone wires went up, there were many protests about them ruining the landscape and being ugly. Then many years later when they started to go down when they put them in the ground (I guess that would always be fiberoptic, yes?), everybody by then had paintings on the wall of streets or landscapes with telephone wires hanging there gently, so then people felt regretful that they went away! I suppose it's a lesson about beauty being in the eye of the beholder.
(Hmm, I wonder why they were put on poles instead of in the ground originally. I doubt it can have been much easier.) (See comments.)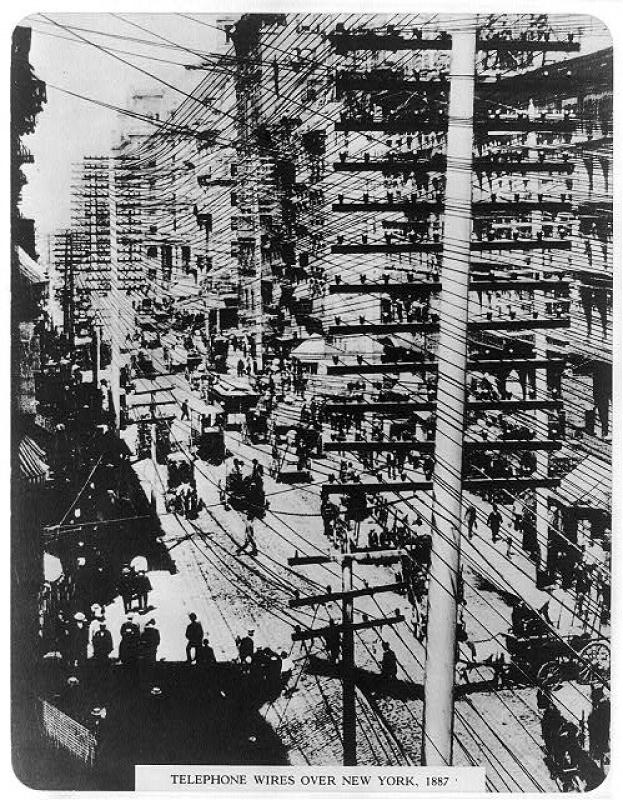 (Thanks to Bert for the link to this amazing picture.)