Don't miss this wonderfully
funny talk
by Stephen Colbert about what is art and what is porn.
For example, one of the most celebrated, and justifiedly so, pieces of fine art, is Amedeo Modigliani's
Nu Couché
(New Coochie?), which just sold for $170M.
(I remember in the eighties when a van Gogh set a world record with five million. I guess fine art is getting even better.)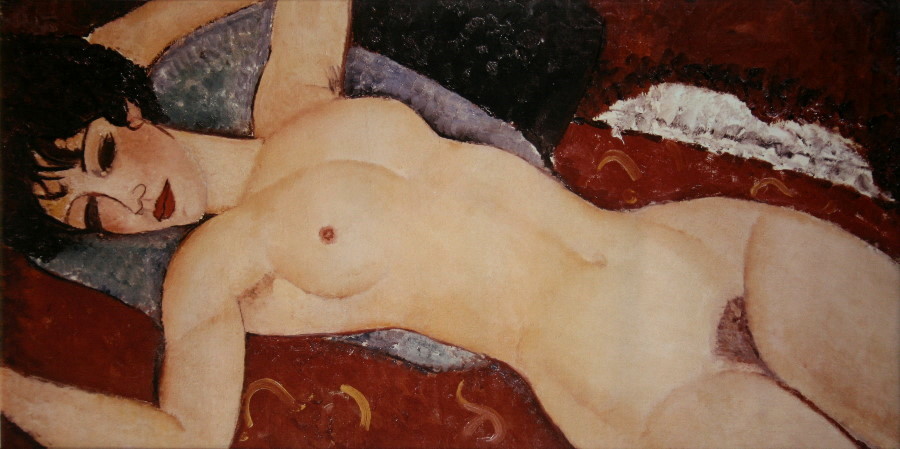 Seriously, nude or not, it is a classic and genuinely beautiful painting, and for childishly squeamish forces to pressure media into showing it like this:
... is not just ridiculous, it is a crime against art, and a serious malfavor towards the children it's supposed to "protect". Imagine growing up in a "protected" home, having no idea that the other sex has these parts, and then turning 18 and going to college! (Or to log onto the Internet...)
Anyway, if this is porn, I wish they would tell me how they did it. I would like to start a "porn" web site, sell ONE painting of a nude for hundreds of millions, and retire in style.