Images of Smoke Took Three Months and 100,000 Photos to Capture
,
article/photos
I was very surprised by how extremely quickly smoke move. It's easier to photograph a racing car!
The rising of cigarette-smoke is actually so quick that conventional flash equipment is too slow, as is the photographer – only a few milliseconds pass between recognition of the subject and the taking of the shot, a length of time in which the smoke has already changed again.
Hard to believe, but it would explain why this apparently obvious and attractive subject has not been done to death long ago (like others, say, reflections and shadows).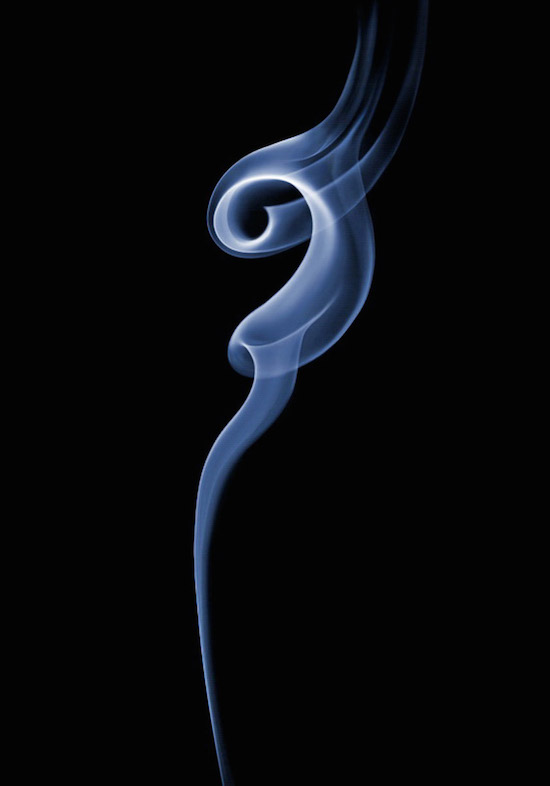 Update
:
FarShore said:
Photographing smoke is not difficult, does not require a really fast camera, nor a really fast photographer. These I did seem to be very popular, particularly as prints.